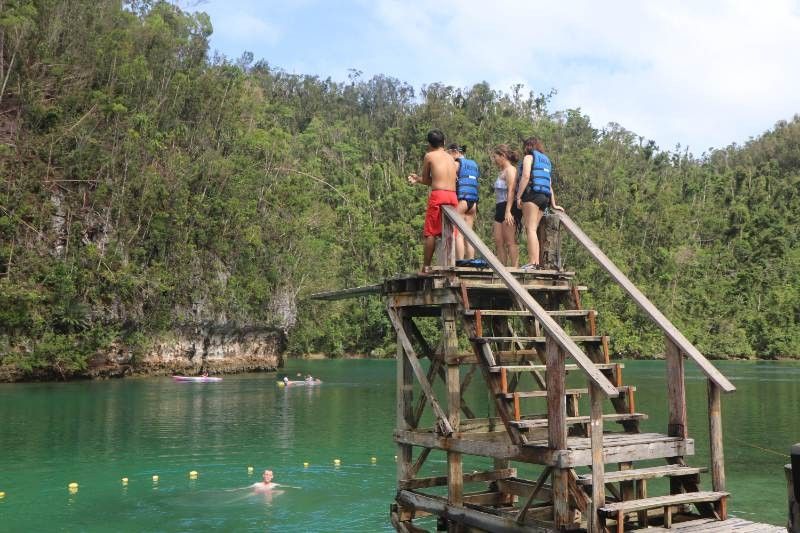 Women of Siargao's Sugba Lagoon take charge in tourism recovery of the island
February 6, 2023 | 8:27am
DEL CARMEN, Surigao del Norte — From the main island of Siargao in the town of Del Carmen, one takes a brief boat ride across the relatively calm sea and pierces the light fog that conceals the entrance to turquoise waters stilled by rock formations where foliage has grown lush.
As the vessel approaches the boardwalk, its engine stops whirring and boatmen begin rowing to reach the dock where a lady will cheerfully greet: "Good morning! Welcome to Sugba Lagoon!"
At Sugba Lagoon, marketed by the local government as a "stress-free place … away from the noisy city," women run the tourist attraction.
They are part of the 131-member Barangay Caub Marine Association (Bacama), a people's organization composed mostly of fishermen's wives dedicated to overseeing the tourist sites within the village, particularly Sugba Lagoon.
Throughout the week, members of the association take turns in staffing the hut at Sugba Lagoon where tourists can rent tables, paddleboards and kayaks. Fees collected