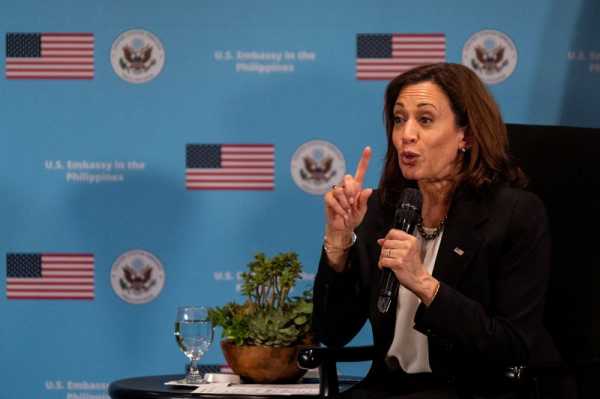 U.S. VP Harris visits Philippine island on edge of contested South China Sea
By Karen Lema
PUERTO PRINCESA, Philippines (Reuters) – U.S. Vice President Kamala Harris on Tuesday visits the Philippine island of Palawan in the South China Sea, part of a three-day trip to an Asian ally that is central to America's bid to counter China's increasingly assertive stance in the region.
Beijing claims almost all the South China Sea, which is believed to contain massive oil and gas deposits and through which billions of dollars in trade passes each year.
Harris pledged on Monday the United States would defend the Philippines if it came under attack in the waterway, reaffirming Washington's "unwavering" commitment to its former colony.
Her comments followed a meeting with President Ferdinand Marcos Jr., who welcomed Harris for the first time at