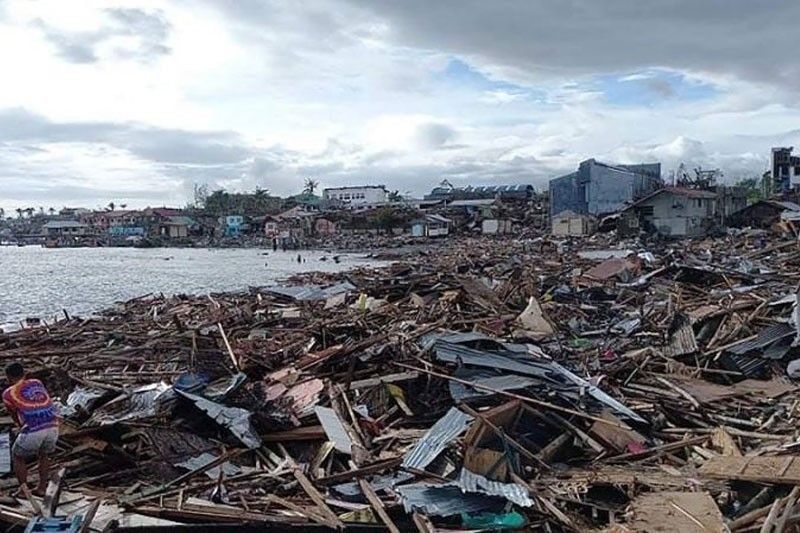 Typhoon-devastated Filipinos are vulnerable to trafficking — UN report
February 3, 2023 | 2:49pm
In this photo taken on Dec. 17, 2021, residents trie to salvage belongings next to destroyed houses along the coast in Ubay town, Bohol province, in central Philippines, a day after Super Typhoon Rai (Odette) devastated the town.
AFP / Dave Responte
MANILA, Philippines — Cases of human trafficking in the Philippines spiked after major typhoons wiped out local communities' agricultural industries, making the country a striking case study globally of how climate-induced income losses can lead to trafficking.
This was mentioned in a United Nations Office on Drugs and Crime (UNODC) report 2022 released last January 24 that described the emerging connection between the climate crisis and the increased displacement in regions prone to harsh weather events.
The report