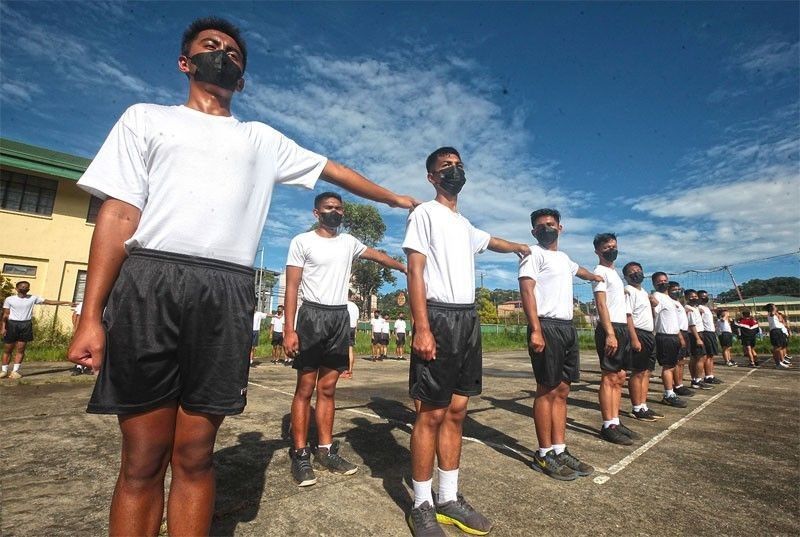 Senators debunk hazing link to ROTC
MANILA, Philippines — Proponents of the revival of the Reserve Officers' Training Corps (ROTC) program in the Senate balked at calls from militant groups to scrap the proposed mandatory course, which they warned puts students at risk of hazing.
Sen. Ronald dela Rosa, chairman of the Senate committee on public order and dangerous drugs, said the death of John Matthew Salilig, a victim of hazing, has no bearing on the push to revive the ROTC program for students.
"What a desperate move from anti-ROTC leftist groups. What is the connection? The victim died because of fraternity hazing and not of ROTC training," Dela Rosa told reporters, in reference to the third year college student of Adamson University whose body was found dumped in Imus, Cavite.
He said the ROTC bill provides for the establishment of local grievance boards and a national grievance and monitoring committee that would conduct investigations motu propio on reported or monitored abuses being committed under the ROTC program.
"If we want to make ROTC optional and when other countries like China attack us, let's make the defense of ou