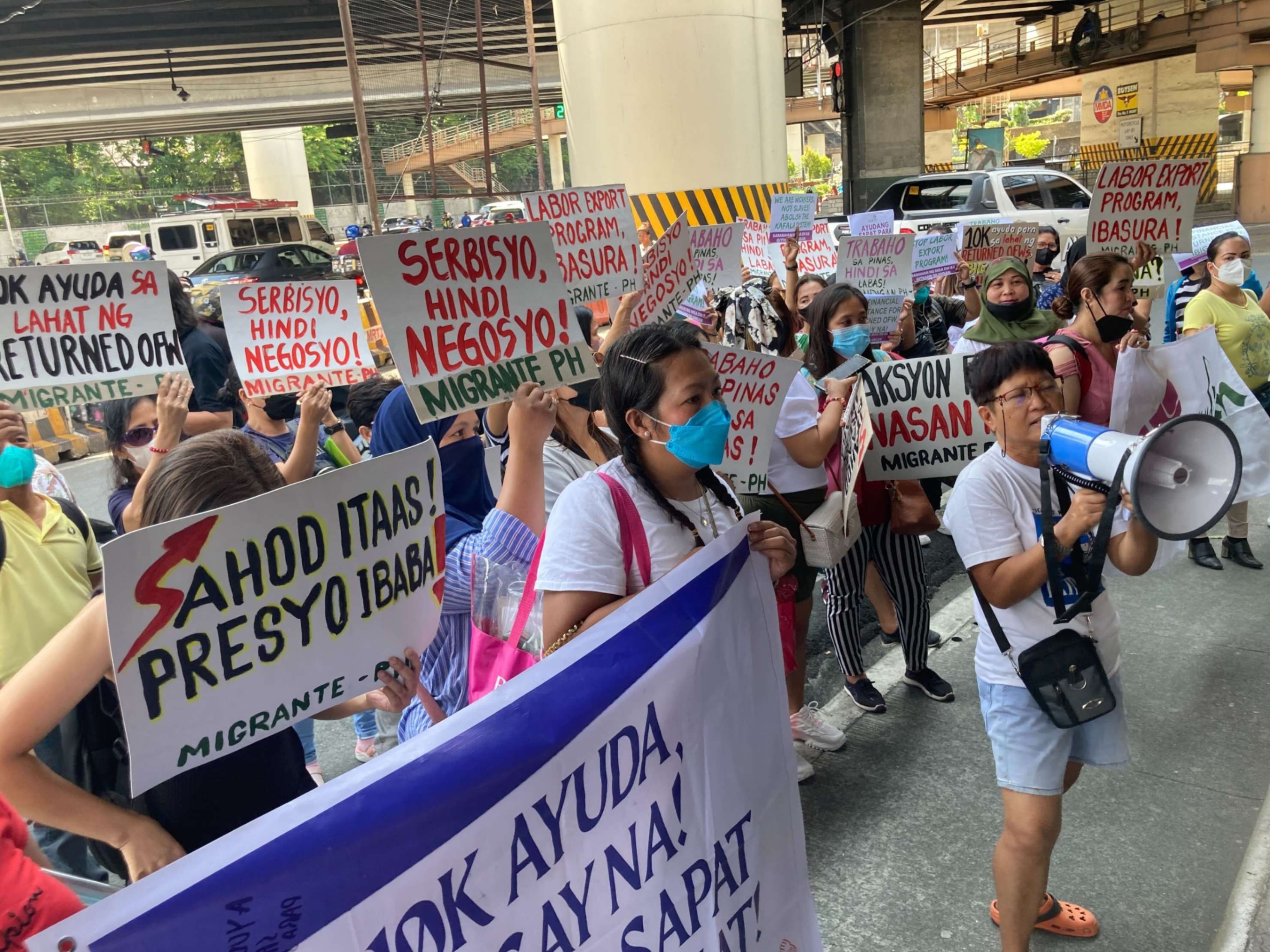 OFWs who came home due to pandemic call for release of DMW financial aid
On April 27, 2023, Migrante Philippines submitted a petition calling on the Department of Migrant Workers to speedily distribute the P10,000 financial assistance to overseas Filipino workers whose jobs were affected by the pandemic.
Philstar.com / Kaycee Valmonte
MANILA, Philippines — A group of overseas Filipino workers who went home because of the pandemic are asking the Department of Migrant Workers to distribute financial aid due to them.
Around 30 OFWs held a protest outside the DMW office on Thursday to submit a petition for the quick release of P10,000 financial aid, which they said was being delayed by the need to submit documents that they said were redundant. They also asserted that even migrant workers not registered with Overseas Welfare Workers Association should get financial aid.
They were inside the DMW complex but were escorted out by guards before they started their program. 
"We are hoping for immediate relief from the government through the financial assistance," Arman Hernando,