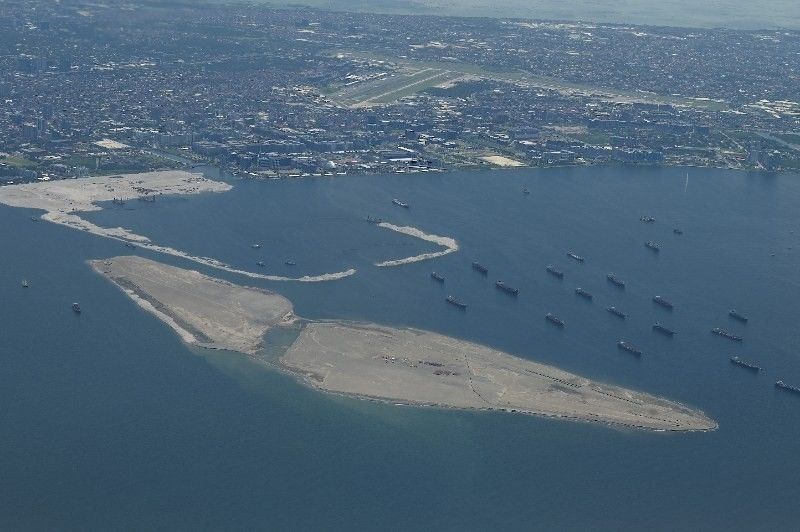 Need to review, change permitting process for reclamation highlighted in Senate hearing
September 28, 2023 | 8:08am
This photo shows an aerial shot of the reclamation site in Manila Bay on August 20, 2023.
AFP/Jam Sta. Rosa
MANILA, Philippines — There is a need to review and rectify flaws in the government's process for approving reclamation projects in order to safeguard both the environment and communities, a senator said Wednesday.
The Senate is looking into the impacts of reclamation activities on coastal and marine ecosystems and communities, and the permitting process for these projects after President Ferdinand "Bongbong" Marcos Jr. ordered the suspension of 22 reclamation projects in Manila Bay.
Sen. Cynthia Villar, who heads the panel on environment, natural resources and climate change, said that there must be legislation that effectively regulates reclamation activities and ensures that these projects are "not arbitrary or capricious." 
"There must be something wrong with the process. We want to review the processes and change whatever is wrong," Villar said. 
The initiation of a reclamation project begins with the pr