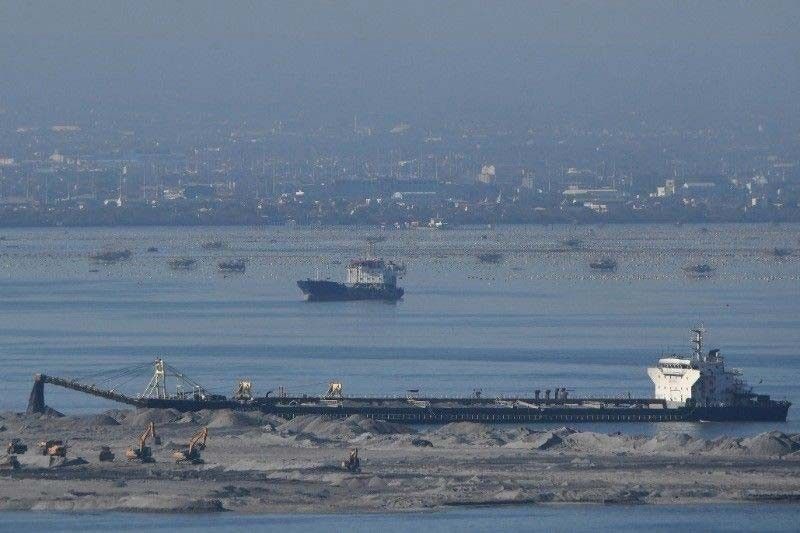 Ejercito wants Chinese vessels undertaking reclamation in Manila Bay checked
This picture shows a barge unloading sand at a reclamation site in Manila Bay on March 14, 2023.
AFP / Ted Aljibe
MANILA, Philippines — Chinese vessels undertaking reclamation work in Manila Bay should be inspected and their officers and crew checked for possible links to China's People's Liberation Army (PLA), Sen. Joseph Victor "JV" Ejercito said yesterday.
"The Philippine Coast Guard and Philippine Navy should check the Chinese vessels undertaking the reclamation on Manila Bay. These are manned by Chinese, it is not far-fetched that some PLA intel might be on board these vessels. They are too near, in Manila Bay," Ejercito said.
He issued the call days after the incident in Ayungin Shoal wherein a Chinese C