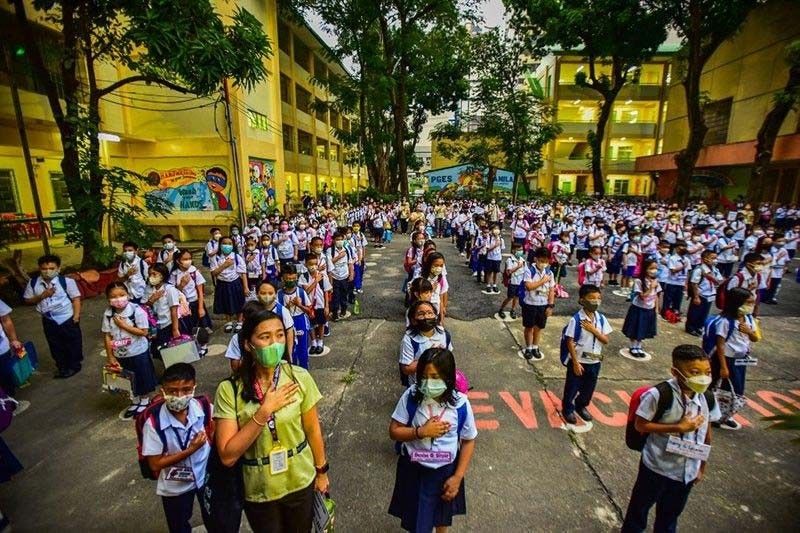 DepEd: 22 million students returning to school today
MANILA, Philippines — A smooth opening of classes is seen today, with more than 22 million elementary and high school students expected to troop to school, based on the Department of Education (DepEd)'s enrollment figures.
The DepEd's data as of 2 p.m. yesterday indicated that 22,676,964 students are enrolled in public and private kindergarten, elementary and high schools across the country for school year (SY) 2023-2024.
Region IV-A (Calabarzon) tallies the most number of enrollees with 3,465,598, followed by Region III (Central Luzon) with 2,586,926 and the National Capital Region with 2,480,970.
Region VI (Western Visayas) has 1,709,039 enrollees, followed by Region VII (Central Visayas) with 1,714,121 and Region V (Bicol) with 1,462,992.
The DepEd said 1,541 students also signed up in Philippine schools overseas.
The agency earlier said it is expecting around 28.8 million students for this school year, a little over the 28.4 million enrolled in public and private schools in SY 2022-2023.
DepEd spokesman Undersecretary Michael Poa said schools would be accepting late enrollees.
"Yes, we are accepting late enrollees since it is usual that many would enroll on the first day of classes and days after," Poa added.
DepEd Assistant Secretary Francis Cesar Bringas said public schools usually accommodate late enrollees in the first week of classes for them to finalize their Learner Information System.
The DepEd has yet to give a definite date for the last day of enrollment.
Nonetheless, the agency usually allo