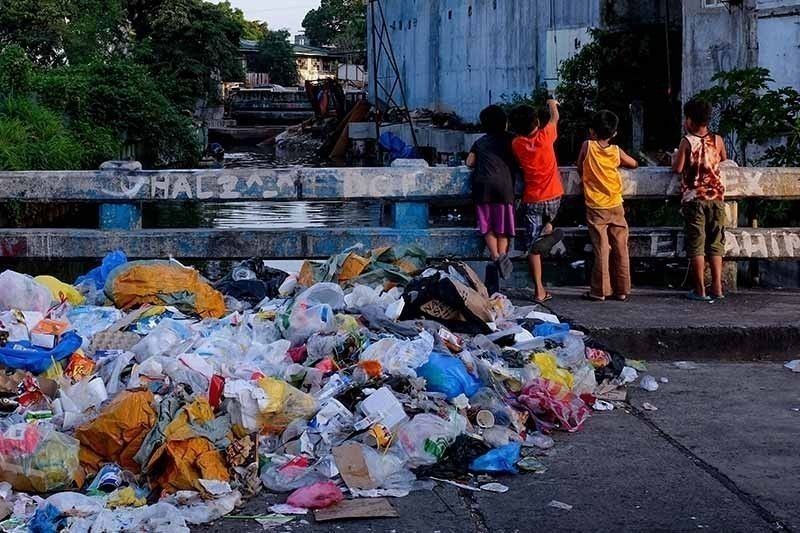 DENR explores co-processing to combat plastic crisis, climate change
A pile of garbage, including plastic waste, is seen as children play on a bridge in downtown Manila on September 4, 2019.
AFP/George Calvelo
MANILA, Philippines — The Department of Environment and Natural Resources is exploring the potential of co-processing as a "sustainable" waste management option, a move that green groups said will not address the fundamental causes of the plastic crisis.
The DENR sees co-processing as a viable solution to establish a circular economy and mitigate the impacts of climate change. Co-processing converts waste materials such as end of life plastics into alternative fuel for cement manufacturing plants, reducing landfill space and dependence on fossil fuels. 
The agency issu