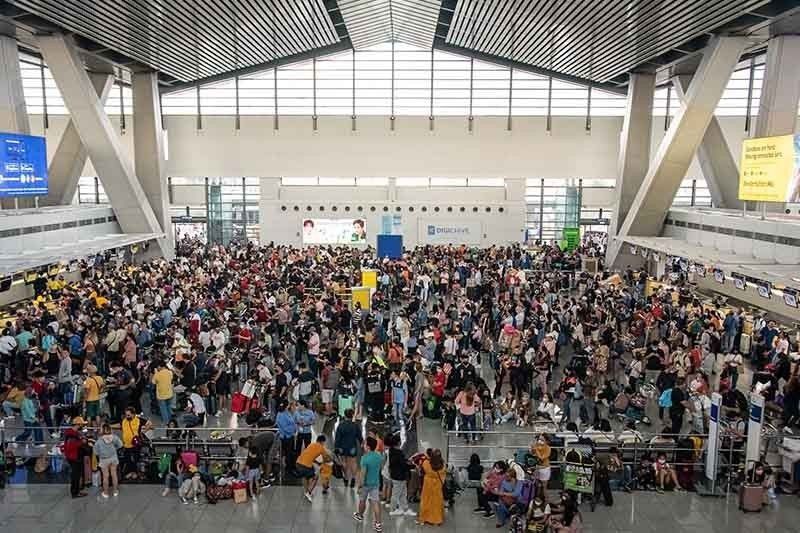 Concepcion: NAIA privatization to benefit tourism
MANILA, Philippines — The privatization of operations of the Ninoy Aquino International Airport (NAIA) anticipates the potential growth of tourism as it will improve the airport experience for tourists, according to Go Negosyo founder Joey Concepcion.
"I am glad that (Department of Transportation) Sec. Bautista supports the privatization of NAIA," Concepcion said over the weekend, referring to the recent confirmation by Transportation Secretary Jaime Bautista that the government is preparing to privatize NAIA.
"Our airports create the first impression of our country, and since tourism has one of the biggest potentials for growing our economy, any improvement made here will redound to so many benefits," Concepcion said.
During an inquiry of the Senate public services committee into the Jan. 1 airspace shutdown, Bautista confirmed that the government is
planning to privatize the airport.
He added that the government is open to solicited or unsolicited proposals, but cited a preference for the former.
The transportation secretary explained that the NAIA has already exceeded its rated capacity and needs to be improved and modernized.
Concepcion said that the lockdown created financial problems for micro, small and medium enterprises in the tourism sector, and that efforts must now be focused on helping the sector.
"In my meeting with Sec. Frasco, we discussed how we can help our MSMEs prepare for the tourism boom. We still have, by far,