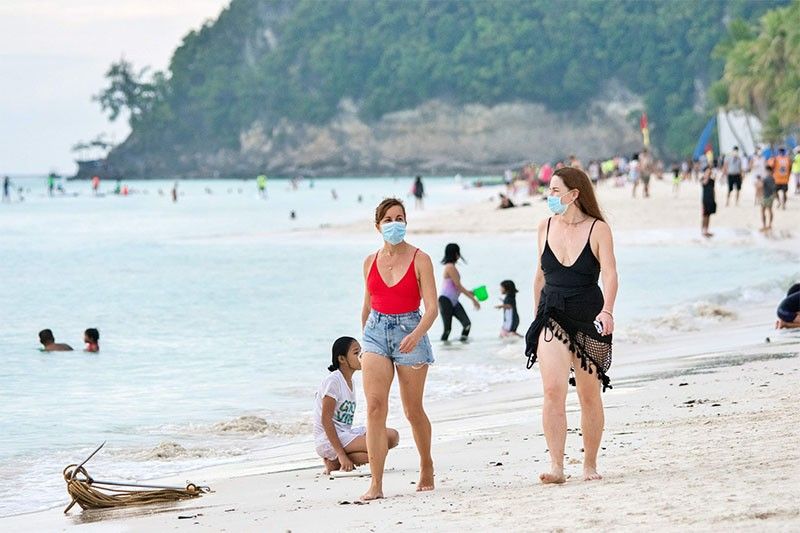 Breaking news: Fact check: DOH did not recommend shutdown of resorts due to heat wave
This February 2021 photo shows tourists in Boracay.
Malay Municipal Tourism Office / Facebook
MANILA, Philippines — The Department of Health did not recommend the closure of Boracay Island and other tourist destinations due to a supposed heat wave, contrary to posts circulating on Facebook.
CLAIM: The DOH recommended the closure of Boracay Island and other "well-known" destinations in Luzon and Visayas due to "extreme warm weather."
RATING: This is false.
FACTS:
What the post says
The claim, which used the name of the Center for Health Development Western Visayas and bore the logo of the Office of the President, is being reposted on Facebook.
The post claimed the DOH made the r