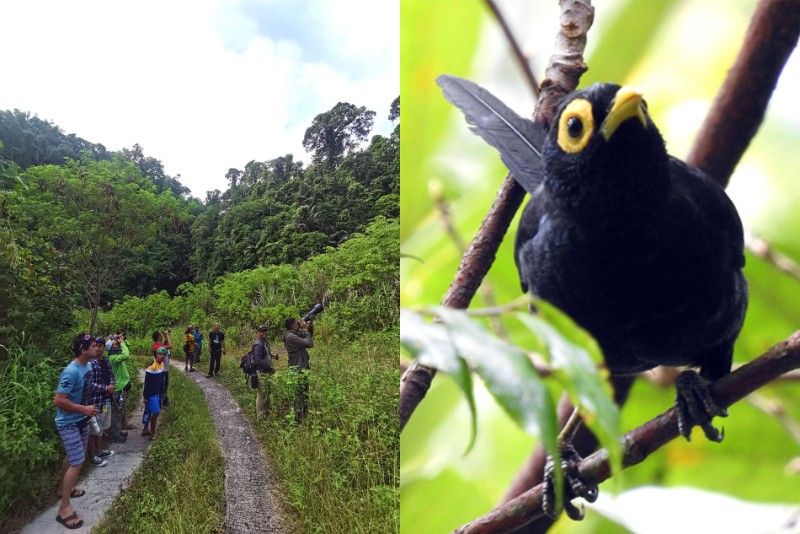 Birdwatching takes flight as eco-tourism gains popularity in Philippines
MANILA, Philippines — The tough trails that lead to the summit of Mount Apo typically draw in hikers and mountain climbers. But backpackers trekking rough terrain won't be the only tourists navigating the Philippines' highest peak for long if Julius Paner had his way.
Holding binoculars in one hand and a bird book in the other, the avid birder — people who watch birds and make their identification a hobby — has enthused that birdwatching has "slowly but surely gained popularity in the region."
"Tourism nowadays is going back to basics. Ang mga tao really want to go outdoors. Wala na gusto pumuntang malls every weekend. They want to go to forests," Paner said. "It's important to offer a lot of activities other than hiking and camping. Birdwatching can be a good alternative."
By allowing people to get to know magnified images of avian creatures big and small, the hobby can even serve as a "catalyst" for conservation, described Paner, who himself began to birdwatch in 2018 under the mentorship of expert birders from the Wild Bird Club of the Philippines-Davao.
As pandemic fatigue makes tourists flock to green spaces, birdwatching has taken flight in regions with plenty of natural attractions: from mountain ranges to lush forests. Local tourism offices are grabbing the opportunity to promote the quietly loved activity to first-timers while championing its potential to raise awareness of wildlife protection.
Citizen science or 'Pokemon Go'
Birdwatching, for the unfamiliar, seems like the naturalist's "Pokemon Go." One uses binoculars to look at and identify different bird species while listening to their calls. It can involve walking and standing for long hours to catch a glimpse of elusive birds before they fly away.
But the hobby is far from being a passive (and boring) activity for citizen science. Lockdowns during the COVID-19 pandemic led to a surge of first-time b